Liberty x Supreme Camp Caps 
Who says guys can't have a softer side? Supreme's teamed up with Liberty for a fall collection of camp caps that feature cord uppers, a leather brim and a whole lotta pretty (but manly!) flowers. Probably the hottest caps on the streets right now. Buy 'em here!
Lana Del Rey "Blue Velvet" Video
Maybe Lana Del Rey isn't ditching the singing thing, after all? As a part of her H&M ad campaign, LDR covers the classic track, "Blue Velvet." After debuting a 30-second snippet on an H&M commercial, the full two-minute ad as been released in typical LDR-vintage style. Watch it below!
Rashida Jones In Flaunt Magazine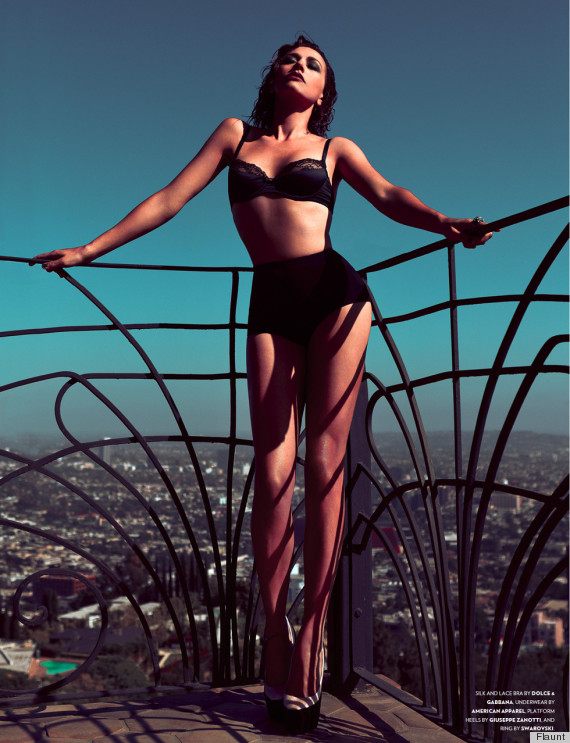 (Photo Via: Flaunt Magazine)
Whoa. Rashida Jones' got dolled up and smoky-eyed for the October issue of Flaunt, shot by Stevie and Mada. Talk about a day out of The Office! Smoking!
i-D Magazine Releases 16 Fall Covers 
(Photo Via: i-D Magazine)
And they're all GORGEOUS. To follow up the mag's "youthful" issue, i-D has released sixteen stunning covers featuring models who have impacted the fashion world, including Stephanie Seymour, Linda Evangelista, Gisele Bündchen and more!