Rapper Tweets Y.O.L.O (You Only Live Once) And Dies In Drunk Driving Accident 
Aspiring rapper Ervin McKinness (known as @Ink2flashyy on Twitter) tweeted about driving drunk at 120 MPH last week and died twenty minutes later. Allegedly, driver Jonathan Watson ran a red, skid out of control and slammed into a wall which caused a fiery scene in Ontario, California. The 21-year old rapper – just signed to a record label – and four others were pronounced dead at the scene.
Kim Kardashian Compares Her Divorce To Cancer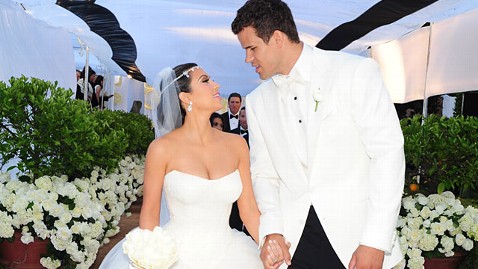 When Kim Kardashian sat down with The Guardian to discuss her life in the spotlight,  she admitted that by season 4 of Keeping Up With The Kardashians, a major concern was staying relevant and interesting to her E! audience.  When asked about the consequences of airing her short-lived nuptials to millions, Kardashian went on to say "I spoke to a girl today who had cancer and we were talking about how this is such a hard thing for her, but it taught her a big lesson on who her friends are and so much about life. She's 18. And I was like, that's how I feel." Riiiiighhtt Kim. Because a life threatening disease is just like your televised 72 day union with Kris Humphries. -____- 
New York Times Gets Called Out On Wiping Mitt Romney Article 
Another week, another Romney controversy. This time, Romney criticized the White House's response to the attacks in Libya and Egypt. The New York Times picked up the story and lambasted the politician for his team's response to the uprising. Shortly after its initial publication, however, the article was completely rewritten but saved under the same URL–as if it were never changed. NYT public editor Margaret Sullivan wrote in her article that NYT should have kept both versions. Yep, sounds about right.
 Amanda Bynes Is Being A Hot Mess
Instead of hanging in the back of a chauffeured whips, Amanda Bynes was spotted AGAIN driving under the influence. But the real problem this time is that Bynes's license was suspended earlier this summer. So why would she take a joyride around LA while smoking a pipe? #GoingCrazy
Employees Sue Philippe Restaurant
The Midtown hotspot adored by Rihanna and Nicki Minaj is going down in smoke this week. According to four employees, there's a basement in the restaurant where celebs can kick back and smoke weed before their food arrives. Well, apparently its servers are serving management with a lawsuit claiming that the room "exposed them to smoke from a harmful and illegal substance."
The Standard Gets Ratchet
The Standard's new tongue-in-cheek ad campaign made us cringe a little. In an effort to promote the hotel chain's five locations, Andre Balazs and team have created three shocking photos that depict a woman peeing on a fur rug, a man sticking his face into a woman's bosom, and a woman spitting into another patron's food. Shocking, yes. Tacky? A little.