Anna Dello Russo Remixes "Fashion Shower" For H&M 
And in it the
Vogue
Nippon editor slips on gold embossed goodies from her upcoming H&M collaboration, set to make its debut this October. The Editor also gives us a "Fashion Show" of sorts, channeling Beyonce's 
"Upgrade You."
 Can ADR do any wrong? And would Anna Wintour EVER do something like this? No way. (Via:
styleite
)
Britney Spears Talks Kim Kardashian With Elle
In case you didn't know by now, Brit-Brit prefers to keep it au naturale, y'all! In the October issue of Elle, Britney dishes on her low-maintenance glam routine, saying she'd rather jump into sweats and UGGs than slip into peplum and pumps. She's just not a believer in being make-up and  hair-ready 24 hours a day, a la Kim K. (Via: Huffington Post)
Lana Del Rey Strips For GQ 
British GQ named the Born To Die singer (and soon to be screenwriter?) its "Woman of the Year." In honor of the title, Lana stripped down to nothing (save some sapphire jewels) for the men's mag's October issue, shot by Mariano Vivanco. (Via:
Old Navy Needs A New Fact-Checker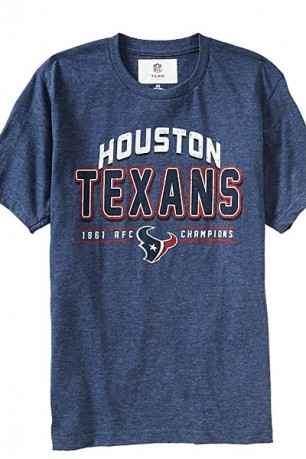 Old Navy released NFL-themed T-shirts just in time to kick off the season! Except the major brand made a major mistake – embossing a Houston Texans tee with with phrase "1961 AFC Champions."  Fact is, the Houston Texans were only established in 2002. AWKWARD! (Via: Huffington Post)
The Republicans Have Potty Mouths This Week!
And in Republican political news, Chuck Norris called upon his fans to vote for Romney in this year's presidential race, or expect the country to fall into "1000 years of darkness." And Mitt Romney called the DNC "a celebration of failure." #Yikes